HOW TO MAKE WORKING FROM HOME WORK BETTER
—
November 19th, 2021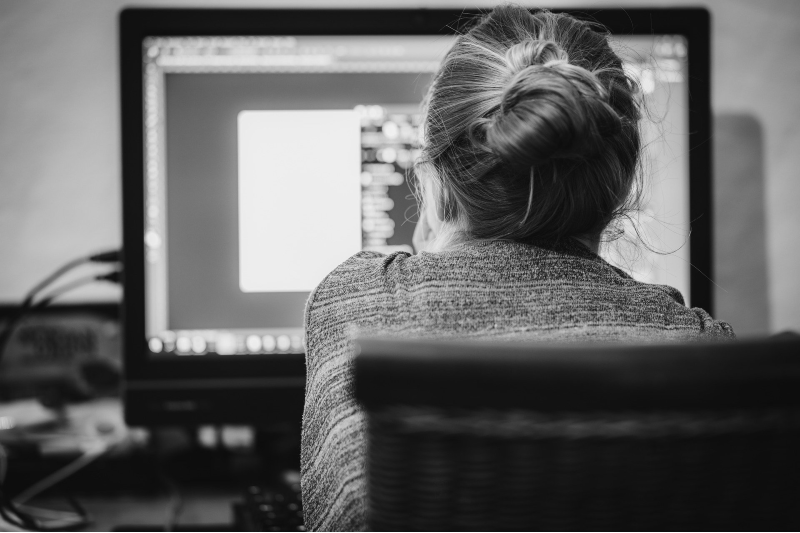 CREATE THE SPACE YOU NEED & STORE THE CLUTTER AWAY
Working from home these days is the rule, not the exception, for so many people. Are you one of them? Are you struggling? Let us help!You're going to be working from home for the foreseeable future, so the storing and organizing experts here at Modern Storage® have some tips to make it work better for you.
1. Create Space
How many people are working from home and living in a 5-bedroom, 4,000 square-foot house? The answer is not many. Most of us are using every inch of our home and there is simply no available space to create the perfect home office.
To be productive, you need your working environment to have limited distractions. Barking dogs, screaming kids, and loud televisions make your living room a no-go. Inviting beds, soft sheets, and fluffy pillows make your bedroom a no-go.
Why not clear a room for your own private office? You won't be having guests visit you, so you don't need a guest room. Your kids can bunk together, so they don't need their own rooms. YOU need to work to make a living, so make your workspace a priority!
Using one of many storage unit sizes available at your
local Modern Storage® facility
, you can clear out a bedroom and store away the extra boxes, beds, chairs, and more.
2. Get Organized
Now that you have a home office, it is time to sort, pack, and label all your stuff.
3. Save Time
Now that your home office is set up and all your boxes are labeled, do you have a plan for getting everything to the storage facility? Hiring a moving company, renting a moving truck, or taking small loads in multiple trips with your car will take tons of time and money you do not have.
At every
Modern Storage® location
, we offer a free moving truck for new customers! Take advantage of this offer and get your new home office cleared out quickly and easily. You can use the money you saved to buy a nice new desk or noise-cancelling headphones!
But, that's not the only complimentary amenity we have to offer hard workers like you at Modern Storage®. Our locations in
Bentonville
and
West Little Rock
also feature conference rooms, business centers, and Starbucks coffee bars you are welcome to use.
---
Storage Blog